Archives of the Triple S: Resenting the Hero
Moira J Moore
Wow, am I glad that Indigo decided to carry this series again! When I first read this novel, I couldn't believe how new and refreshing it was. The idea and the plot is so new and completely original that I found myself eagerly awaiting the second in the series.
And possibly one of the best parts is that Moore herself is Canadian!
Anyone who is a fan of fantastic and original fiction with a fantasy twist should pick this novel up. It's amazing!
Another thing that I feel I should note that also impressed me to no end was how Moore addressed bisexuality and homosexuality. She wrote it as perfectly normal and acceptable, and yet she does it in such a subtle manner that one doesn't even think twice about it. That, to me, is a true example of a fantastic author.
Personal Demon
Kelley Armstrong
I was a little disappointed in her two previous novels, No Humans Involved and Exit Strategy, so it was with trepidation that I cracked into Armstrong's newest.
However, I soon discovered that my money was well-spent, and that once again she still has the ability to suck me right in and not let go until the last page was read. This book, despite the risk she took using duel point-of-views, is a masterpiece. Well-plotted and thoroughly executed, I had little to complain about.
This book once again reinstilled my faith in Armstrong and her sensational writing. I look forward to the next one!
Memoirs of a Gaijin: A Humorous Look at the Daily Life of a Foreigner in the Japanese Countryside
Erin Neff Peters
Comprised of the emails sent to family and friends, Peters reflects on her encounters and adventures in Japan. While I indeed found myself laughing out loud at some parts, most of it seemed lacking.
The book is in sore need of a severe edit, as it seems like the emails were copied to book format but not edited for spelling or grammar.
Also, Peters fails to address the common reader instead of people she knows personally. Most of the entries lack actual depth in terms of her own character, and she often says things like "as you all know". What she fails to realise, when transferring these emails to a common medium, is that, no, we don't know, but we would like to learn. However, she rarely, if at all, goes into detail about her own background.
As well, she tends to be a little bit stereotypical when she discusses Japan and its people, almost to the point of the occasional prejudice comment, which I found unacceptable.
However, if you are able to take the aforementioned with a grain of salt, you will find that this collection will tickle you just enough to make it worth while.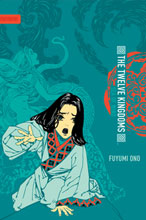 The Twelve Kingdoms: The Sea of Wind
Fuyumi Ono
In this second installment of the 12 Kingdoms series, to compliment Youko's journey to kingship, now is this story from the eyes of the kirin of Tai, Taiki. Torn from the 12 Kingdoms as an eggfruit, Taiki was raised for the first ten years of his life in Japan. On a lonely winter night, while being left outside in the cold as a punishment, Taiki is lifted back into the world of his birth and begins his journey on the search for the king of Tai, as well as his own true self.
This book was a fantastic compliment to Youko's story. It was amazing to see the way it works from the kirin's side. I really loved it and felt for Taiki and what he went through.
It's a Wonderful Lie: 26 Truths About Life in Your Twenties
Emily Franklin (and others)
This collection of various stories reflecting on the realities and truths of being in your twenties has been long coming. It delves into the dirty truths of being underpaid, overworked, and living in horrendous one-room appartments for way too much cash. It also is about the many revelations one can get while living on the edges of life, and that sometimes the smallest gesture can change your life forever.
These stories are humourous, tongue-in-cheek, but also touching and thoughtful. I really enjoyed this book, and I think everyone can get a kick and a giggle out of it.
Howling at the Moon
Karen MacInerney
Certainly this is one of the better romance novels out there. Sophie is funny, classy, and smart.
There were times, however, when I wanted to reach in and shake her, demanding that she just embrace who (and what) she is. There were also (frequent) times that I really got tired of the constant brand-names being thrown into the book (I don't care what kind of shoes or purse she has).
Despite these obvious nits, the book still comes above as one of the best in the genre. It's worth a read, and I look forward to the next installment.
Memory and Dream
Charles de Lint
This is, by far, one of the best books I have read by De Lint. I was hooked from the start, and the way he structured it was amazing. The story itself is so interwoven, so indepth and enthralling, that I abandoned all of my other books and read till late at night to finish this masterpiece.
This book is a must read for any modern fantasy fan. I'd say this should be the first De Lint book anyone reads. I was really and truly impressed.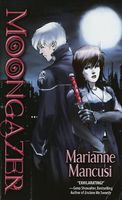 Moongazer
Marianne Mancusi
I had never heard of this author, nor the company. I picked up this book out of sheer facination of the cover and the premise.
The story is nicely told, and while sometimes the author stumbles on herself trying to explain, the story is still facinating and well thought-out. It's certainly not cookie-cutter romance, and well worth the read.
Shelter
Susan Palwick
Wow, was this book amazing. The initial concept of AIs and a futuristic world would usually turn me off, but when I started reading this novel I was hooked, from the very start. Everything is neatly interwoven into a fantastic basket of events that are intense and heartbreaking, but full of humane beauty.
Once again Susan Palwick astounds me. I eagerly await her next masterpiece.
Current Mood:

blah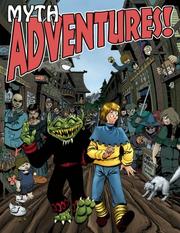 Myth Adventures: Another Fine Myth
Robert Asprin and Phil Foglio
New fans and old alike will enjoy this version of the very first novel in the "Myth Adventures" series. While the style is certainly old-school (it was originally drawn in the 80s), I feel that the style is appropriate for the story it tells.
Added to this version are a few tidbits that were (oddly) left out of the original novel, bits that certainly put to light several things. I found that a pleasant surprise indeed.
The edition is lovely and certainly well worth the money. The illustrations are full-colour...and the pages smell nice. Get it!
Current Mood:

sore